Lehigh University Provost Faculty Fellows Program
The Provost Faculty Fellows Program provides an opportunity for faculty who desire to foster institutional changes at Lehigh through work on a specific project while gaining experience in higher education leadership. As an important additional conduit for faculty insight and engagement, the Fellows make meaningful contributions to the campus through original initiatives, undertaking planned projects, or assisting with existing campus-wide academic initiatives. Projects fall into one or more of the following categories: faculty affairs, international affairs, undergraduate education, graduate education, or research, scholarship, and creative activities. The shape of projects and scope of work vary with the experience, skills, and aspirations of individual faculty fellows. The duration of the appointment is based on the scope of the proposed project. Typically, Fellows are appointed for one academic year, but shorter-term project proposals (summer or one-term) or longer-term project proposals are considered. 
Fellows work with a mentor and participate in a set of leadership development activities related to academic administration and the operations of the Office of the Provost. In addition, the Provost supports external leadership or development opportunities tailored to the interests of the individual faculty fellow (e.g. HERS Leadership Institute, ACE Fellows, The Chronicle's Strategic Leadership Program, NCFDD workshops).
If you have any questions regarding this program, please feel free to contact Jackie Krasas (jkr205@lehigh.edu), Deputy Provost for Faculty Affairs.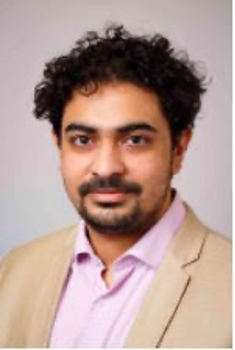 Ganesh Balasubramanian is a Class of '61 Associate Professor of Mechanical Engineering and Mechanics at Lehigh University. He received his BME degree in Mechanical Engineering from Jadavpur University (India) in 2007, his PhD in Engineering Mechanics from Virginia Tech in 2011, and was a postdoctoral research associate in Theoretical Physical Chemistry at TU Darmstadt (Germany) till fall of 2012. His research interests are in data-enabled and predictive engineering for advanced materials. Some of his recognitions include the Libsch Early Career Research award at Lehigh, the NSF CAREER award, AFRL Summer Faculty Fellowships, Graduate Man of the Year and Liviu Librescu Scholarship at Virginia Tech, and Young Engineering Fellowship from Indian Institute of Science.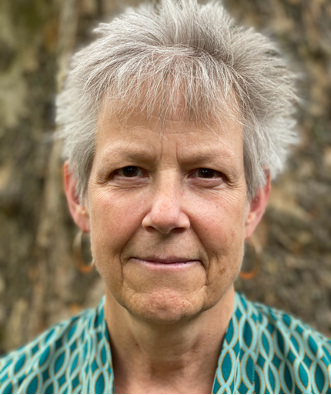 Anna Chupa is a photographer and textile artist whose photos, textile designs, quilts, and mixed-media installations have been exhibited in Austria, China, England, France, Germany, Italy, Morocco, the Netherlands, Spain, and throughout the United States. Her altar installation and aluminum-mounted photographs of New Orleans's Voodoo Spiritual Temple were in a solo exhibition at the Banana Factory Arts Center in Bethlehem, and part of a two-person exhibition at Albright College's Freedman Gallery.  She has a solo exhibition forthcoming in April at the Virginia Quilt Museum featuring her architectural quilts. Quilts in her series "Pieces Petals Leaves and Eaves" combine motifs from traditional Islamic tiling patterns with montages of photographs of flowers and vernacular architecture from Pennsylvania's urban neighborhoods. Prof. Chupa's most recent projects are textile designs that combine biomorphic forms with renderings of cellular automata, and art quilts documenting the landscape and architecture of the Camino de Santiago. Prof. Chupa earned her MFA in photography at the University of Delaware, and an MA in Liberal Studies from Dartmouth College. She previously taught in the Electronic Visualisation MFA program at Mississippi State University and at Delaware State University.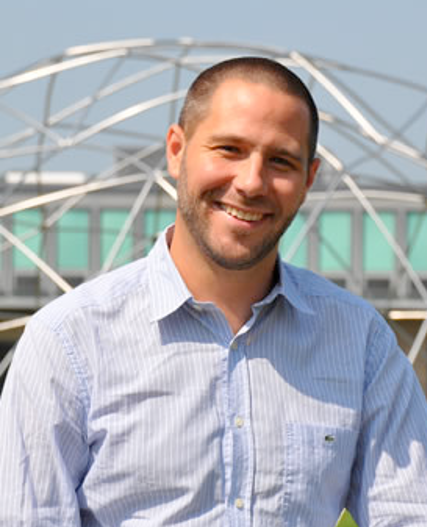 Michael Layden is an Associate Professor in the Department of Biological Sciences. Michael's research career began as an undergraduate at the University of Rochester. While earning a B.S. in Cell and Developmental Biology, he had the opportunity to join a lab at the UR Medical campus. That experience investigating glycosyltransferase enzymes in C. elegans led him to pursue a career in research. He went on to receive a Ph.D. from the University of Oregon for his work in Chris Doe's lab investigating the mechanisms of motor axon exit from the Drosophila central nervous system. During his postdoctoral work with Mark Martindale at the University of Hawaii and University of Florida, he developed the sea anemone Nematostella vectensis as an animal model system to inform our understanding about the evolutionary origins of complex nervous systems, and to investigate how nervous systems regenerate. As an Assistant and Associate Professor at Lehigh Michael has continued to advance Nematostella as a model system and expanded his research interests into using Nematostella as a model system to understand coral reproductive biology. His work has been funded by the NIH and NSF and he was the recipient of an NSF CAREER award. Under the CAREER award Michael developed a Course-based Undergraduate Research Experience for Lehigh students. Michael has served on multiple committees at the departmental and university level. Outside of Lehigh he is an active member of multiple societies including serving as a member of the Public Affairs Committee for the Society of Developmental Biology.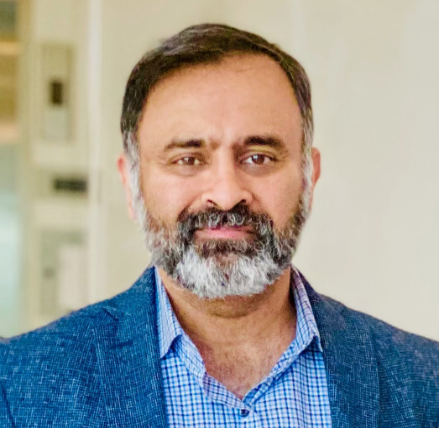 Anand Ramamurthi is Professor and Chair of the Department of Bioengineering in the P.C. Rossin College of Engineering and Applied Science at Lehigh University. He is an expert in platform technologies for in situ elastic tissue repair and in vitro tissue engineering. He came to Lehigh University in 2020 from the Lerner Research Institute of the Cleveland Clinic, where he was a professor of biomedical engineering. He was also a professor of Molecular Medicine and Biomedical Engineering at the Cleveland Clinic Lerner College of Medicine of Case Western Reserve University. His research, funded by the NIH, NSF, American Heart Association and other private foundations spans biomaterials, nanomedicine, and stem cell-based strategies for growing elastic tissue constructs on demand or enabling biomimetic tissue repair in vivo. His lab is also involved in identifying novel mechanistic targets for multipronged downstream regenerative benefits to treatment of structurally degenerative disorders of the vasculature, lungs, and pelvic organs. Other innovative recent projects include the investigation of surrogate in vivo bioreactor systems (e.g., peritoneal cavity) to study in situ vascular tissue remodeling responses to biomaterial scaffolds. He also serves on the committees of several international professional societies in the cardiovascular sciences, biomaterials, and tissue engineering fields, including the AHA Council on Arteriosclerosis, Thrombosis, and Vascular Biology In recent years, he has served on the external advisory committee of the NIH-funded South Carolina Bioengineering Center for Regeneration and Formation of Tissues to provide advisement on center initiatives, junior faculty mentoring, and research core development. He is a reviewer for more than 50 scientific peer-reviewed journals and a member of the editorial boards of several journals in the fields of biomaterials, nanomedicine, tissue engineering, and regenerative medicine. He served as chair of the AHA Cardiac Basic Sciences Innovative Research Grant Study Section and several other review panels for the NIH, NSF, and other grant funding agencies. Prior to being at Lehigh University has been a lead member of several international research and educational partnerships, including with the Hebrew University of Jerusalem, and the University of Technology and Engineering (UTEC) in Lima, Peru.
Jennifer Swann has been a professor of Biological Sciences at Lehigh University in Bethlehem, PA for over 25 years. Her career began with research in circadian rhythms where she worked to identify multiple circadian and food entertainable oscillators. Her research interests then moved to neuroendocrinology and behavior, demonstrating that sex steroid induced neural plasticity in limbic areas occurs in the male but not the female.  Dr. Swann worked with Lehigh's faculty senate to create a faculty code of ethics and more equitable positions for non-tenured faculty and actively promotes equity and inclusion at a variety of external advisory boards, she is committed to creating healthy, collegial climates where faculty, staff, and students can thrive. As one of Lehigh's Ombuds she creates and delivers workshops on conflict mangement and leadership development.  Professor Swann is an active member of the advisory board for the Academic Parity Movement, a non-profit organization currently working to define bullying among the faculty in Higher Education; the co-chair of the DEIB committee of the International Association of Ombud, chair of the human resources committee of Pennfutures, and president of the board of the  Coalition for Appropriate Transportation.