Provost and Senior Vice President for Academic Affairs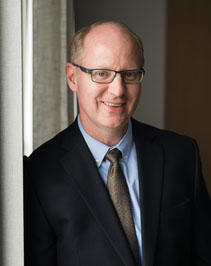 Nathan Urban began his tenure at Lehigh on July 1, 2020. A renowned neurobiologist and accomplished administrator, Urban brings to Lehigh an outstanding reputation as a scholar, researcher and community builder. Learn more about his background.
As provost and senior vice president for academic affairs, Urban will oversee all academic matters at the university and will also lead the formulation and development of a new strategic plan that will guide Lehigh's growth into the next decade. In the immediate short term, he will also continue to work closely with university leadership to formulate and implement a plan that will allow Lehigh to continue to offer a high-quality education and campus experience during a time of a global pandemic.