Title IX Advisory Committee
The Provost's Title IX Advisory Committee has been established to advise the Provost in ongoing efforts to reduce the incidence of sexual harassment and violence on campus and to improve our response to these incidents when they occur. 
The Advisory Committee is comprised of individuals from across the University including students, faculty, and staff. Members of the group attend regular meetings, review relevant policies and procedures, provide feedback and recommendations, and engage in ongoing education and training related to Title IX.
Committee Members:
Ana Cavich, Undergraduate Student; Class of 2025
Brooke DeSipio, Director, Office of Survivor Support and Intimacy Education
Jessica Jackson, Program Manager, Office of the Provost
Lori McClaind, Associate Dean of Students
Monica Najar, Associate Professor; Director of Women, Gender & Sexuality Studies
Jason Schiffer, Assistant Vice President of Campus Safety; Chief of Police
Karen Salvemini, Equal Opportunity Compliance Coordinator; Title IX Coordinator
For questions or more information regarding the Provost's Title IX Advisory Committee, please contact Jessica Jackson at jej221@lehigh.edu.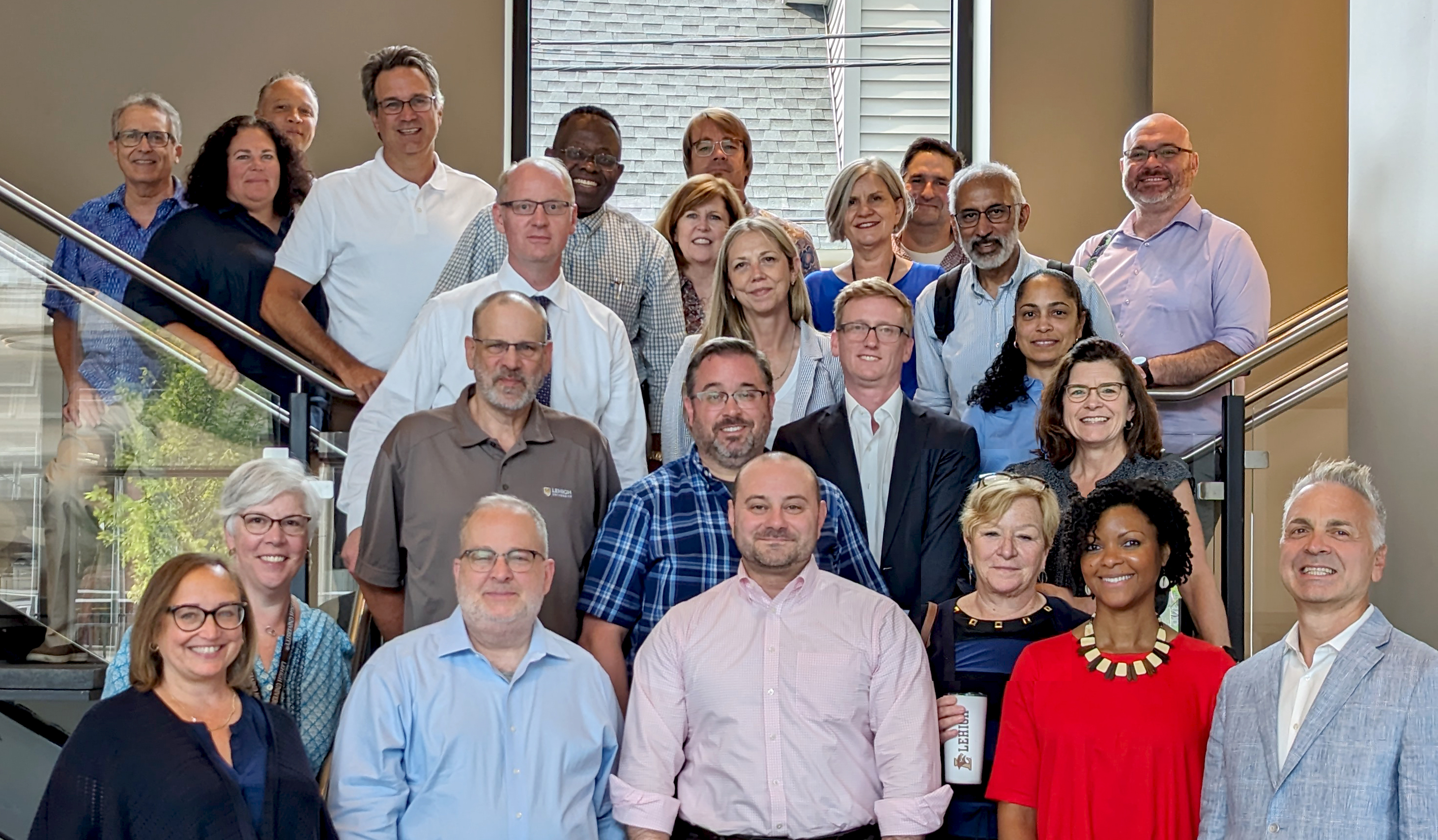 The Council of Deans provides advice and counsel to the Provost on academic matters and university-wide issues, including policy and practices, institutional advancement, budget, and planning.
Committee Members:
Anand Jagota, Vice Provost for Research
Cheryl Matherly, Vice President and Vice Provost for International Affairs
Chris Cook, Vice President Strategic Initiatives
Dan Warner, Vice Provost for Admissions and Financial Aid
Dominic Packer, AVP for Research
Donald Outing, Vice President for Equity and Community
Dr. Henry Odi, Deputy Vice President for Equity
Elizabeth Dolan, Dean of the College of Health
Georgette Phillips, Dean of the College of Business
Greg Reihman, Vice Provost, LTS and Director, Center for Innovation in Teaching & Learning
Jennifer Mertz, Assistant Vice Provost for Financial Services
Jennifer O'Brien-Knotts, Vice Provost of Academic Systems and Services
John Welty, Vice Provost, Western Regional Office
Karen Salvemini, Title IX Coordinator
Katherine Lavinder, Dean of Students
Kathleen Hutnik, Associate Deputy Provost
Khanjan Mehta, Vice Provost for Creative Inqury
Larry Snyder, Deputy Provost for Faculty Affairs
Lisa Getzler, Executive Director
Lucy Bowen, Director of Administration
Michael Dills-Allen, University Registrar
Mike Todd, Vice President for Finance and Administration
Nathan Urban, Provost and Senior Vice President for Academic Affairs
Ric Hall, Vice President for Student Affairs
Robert Flowers, Dean of the College of Arts and Sciences
Sabrina Jedlicka, Deputy Provost for Graduate Education
Steve DeWeerth, Dean of the Rossin College of Engineering and Applied Science
Terry-Ann Jones, Deputy Provost for Undergraduate Education
William Gaudelli, Dean of the College of Education and Vice Provost for Innovation in Education
Yenny Anderson, Vice Provost for Institutional Research and Strategic Analytics